Rain is an essential part of our lives. It allows plants to grow and helps provide us with the water that we need to survive. The rain, however, is not always just water: pollution in the air has affected the rain and dissolved gases can turn it into ... acid rain.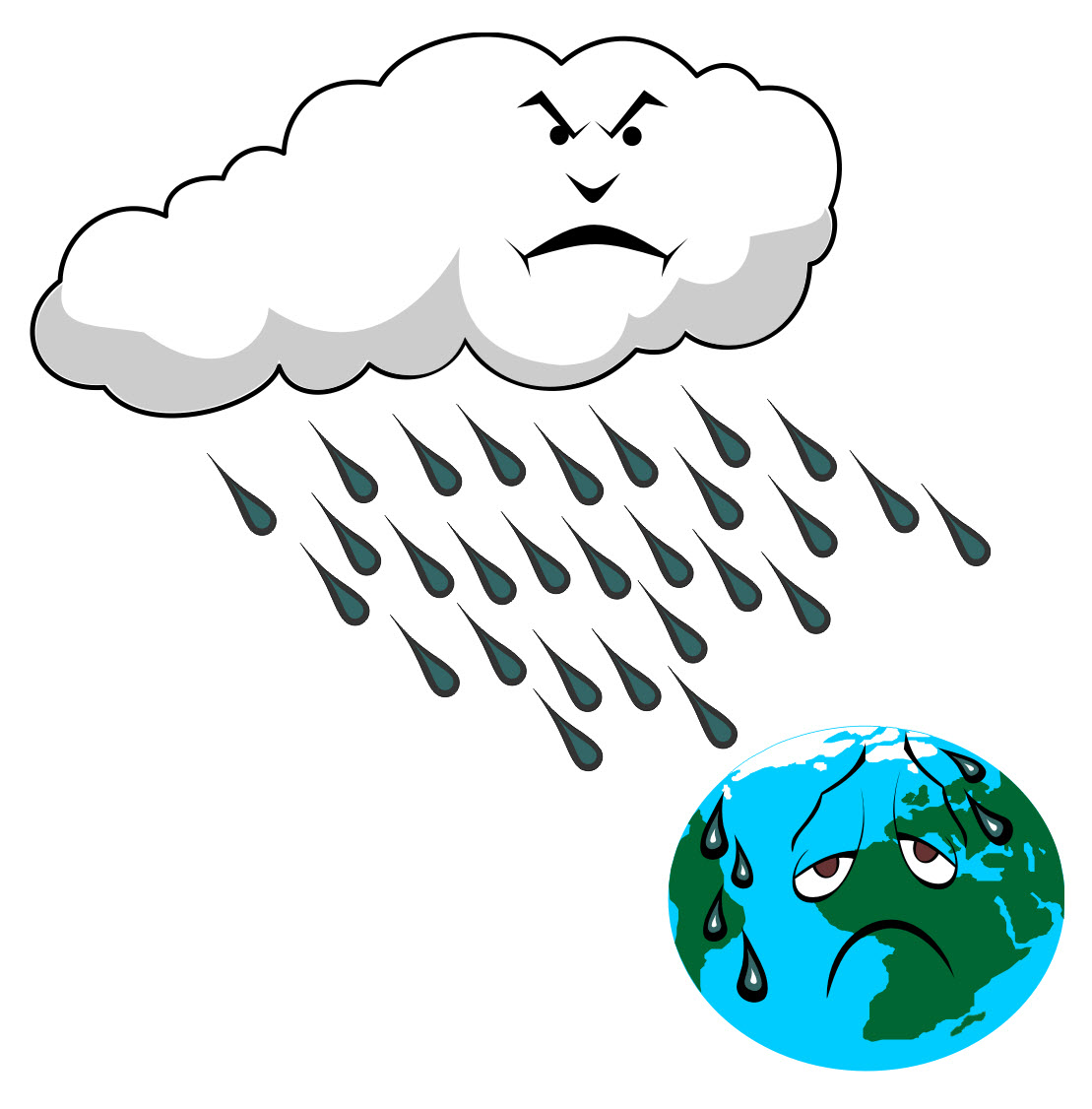 What is Acid Rain?
As the name suggests, acid rain is simply when the rain becomes acidic, but what you might not know is that the everyday rain is already very weakly acidic.
Everyday rainwater usually has a pH of around 5-6. It has, however, been recorded to have a pH of less than 3 (rain water in in USA was once measured at pH 1.8!) and this is what we call acid rain.
What Causes Acid Rain?
Acid rain is caused by pollutant gases in the atmosphere dissolving in the rain water and making it acidic. There are three main gases responsible for acid rain.

Pollutant Gas

Where does it come from?
What does it do?

Carbon Dioxide

Naturally exists in the atmosphere due to life processes such as respiration.



Everyday rainwater is slightly acidic, due to carbon dioxide in the air dissolving to produce the very weak carbonic acid.

Sulfur Dioxide

Produced by factories through the burning of fossil fuels:

Sulfur dioxide is also naturally produced during volcanic eruptions:

Sulfur Dioxide will dissolve in the rainwater to produce strong sulfurous acid (leading to acid rain).

Oxides of Nitrogen

Produced by car engines with the ignition is switched on:

Oxides of nitrogen are also naturally produced during lightning storms:



Oxides of nitrogen will dissolve in the rainwater to produce strong nitric acid (leading to acid rain).
What Does Acid Rain Do?
Acid rain is not usually strong enough to burn your skin and clothing, but it can have many detrimental effects on both the living and non-living things in our environment.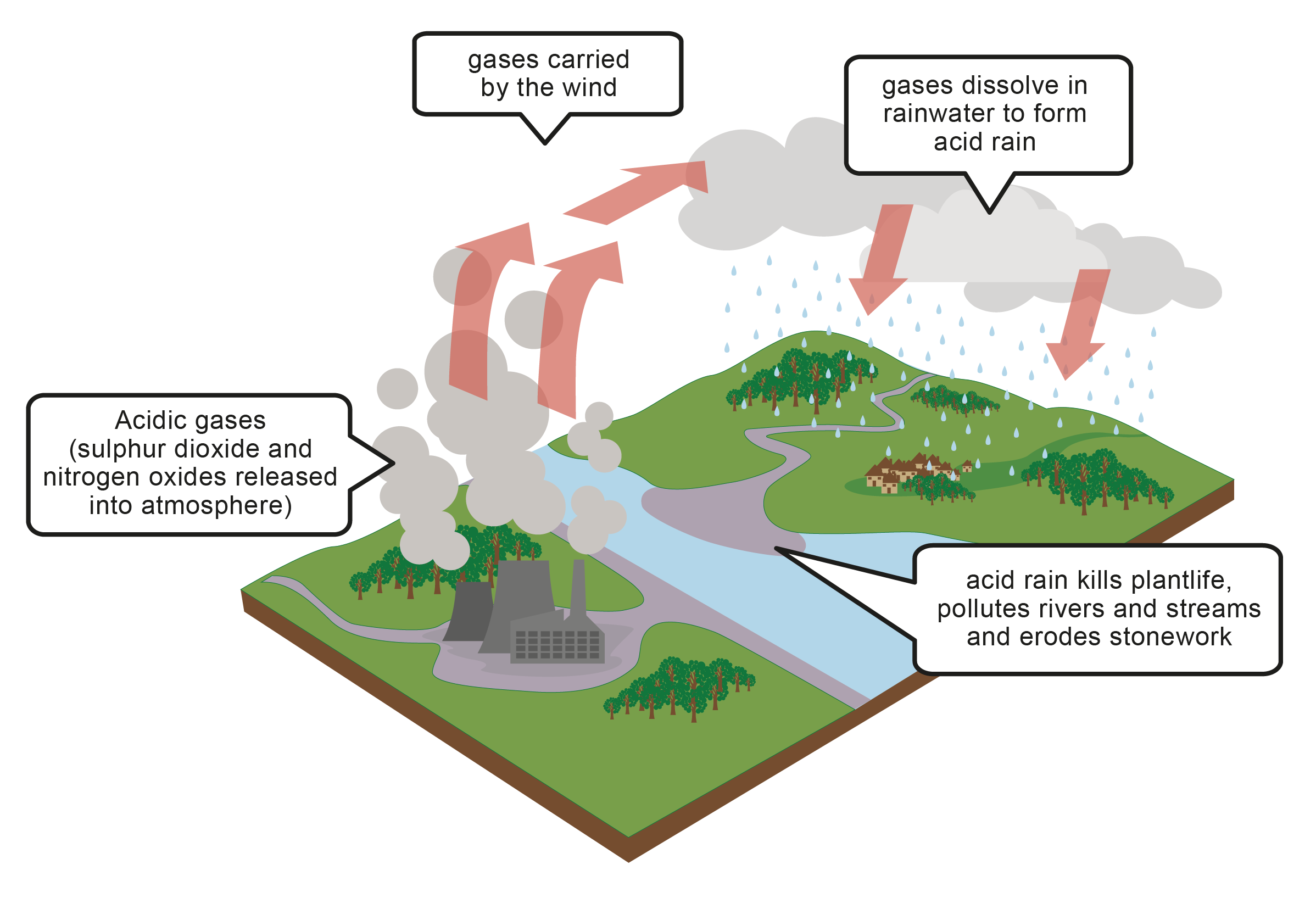 How Can We Prevent Acid Rain?
All cars are now fitted with catalytic convertors to help convert the pollutant gases into less harmful ones.
Petrol companies have also produced low sulfur petrol to help decrease the amount of sulfur dioxide produced.
Some of the carbon dioxide in the air is unavoidable, as it naturally exists due to life processes. We could help prevent acid rain, however, by trying to produce less unnecessary CO2 through the use of alternative energy sources, which also helps to reduce the sulfur dioxide content of the air as much of this comes from low-grade fossil fuels.