Living things or organisms are made up of cells. Some organisms may be made up of just a single cell (unicellular) like bacteria, whereas others are made up of many cells like a plant. Some cells have particular jobs they need to carry out and are called specialised cells. We will be looking into this more closely below!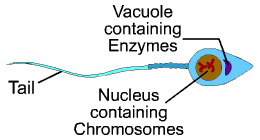 Sperm cell The job or function of the sperm cell is to fertilise an egg cell. The head of the sperm cell, the acrosome, contains enzymes which help the sperm cell to break down the outer membrane of the egg cell and then penetrate the egg cell. Once it penetrates the egg, the genetic material in the haploid sperm cell can combine with the genetic material of the haploid egg cell. This is known as fertilisation. Eggciting stuff! The sperm cell is also suited to its job by having a tail to allow it to swim towards the egg. It uses the energy provided by the mitochondria to power the tail.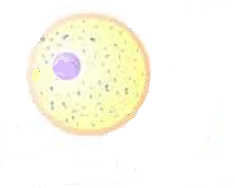 Egg cell Similar to the sperm cell, the nucleus of the egg cell is also haploid. This means when it is fertilised by the sperm cell, the zygote which is formed will get a full set of chromosomes (46). The cytoplasm of the egg cell contains lots of nutrients. This is essential for the early growth of the embryo. Once fertilisation occurs, the cell membrane of the egg becomes impermeable so it doesn't allow any more sperm to enter the egg cell and interfere with the growth of the embryo.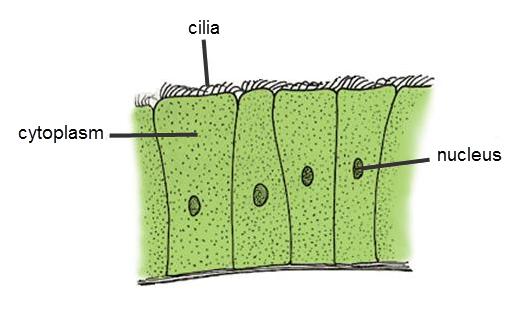 Ciliated epithelial cells They have tiny hair-like projections called cilia that move in a wave-like motion. These cells are usually found in our breathing passages like our trachea and nose. The cilia sweep mucus, dust and bacteria up our trachea where it can be swallowed or spat out. Lovely!
In the following activity, you will be asked to match the key features of specialised cells with their functions.