Last month we hit a milestone: over half a million worksheets have been completed on EdPlace since we launched! That's a lot of learning. But it's also a lot of information for parents to understand. How do you know if you students are doing enough and that the scores they're getting reach the standards you set? Are they using the site often enough and are they getting the best out of it once they're there?
A lot of this information is already available in the parent dashboard but we want to make things easier. We hope our new Learning Dashboard will do just that. We're really pleased to give all EdPlace customers access to a beta version of the dashboard from today. We think it's going to help you get even more from your EdPlace experience. And with your feedback we'll be able to make changes that will help you support and understand your students' learning more effectively.
Give it a try from your parent account today or take a look at some of the features below.
Account Overview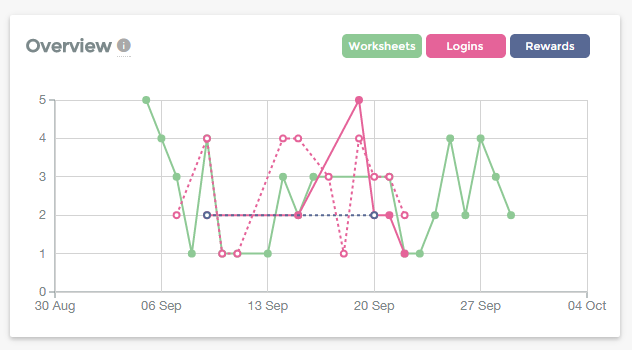 Get a snapshot of account usage - logins, rewards and worksheet completions - for instant insight into how you and your student are using the account. Switch from 7 day to 30 day view to see how things have been going over the longer term.
Account Health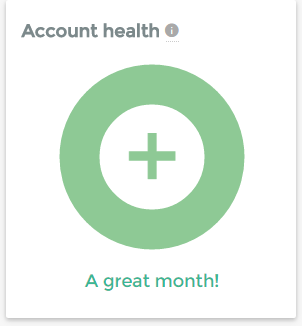 A single 'traffic light' symbol that will help you understand the state of your account. We look at worksheet completions, average scores, and logins by parents and students to calculate your account health. If it's red or amber don't worry - try encouraging your student to login more regularly and make sure they have plenty of work assigned.
Worksheet completions and retries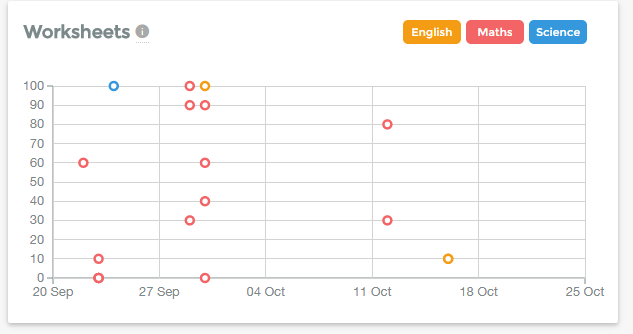 Hover on the circles to see the score for every worksheet completed in the last 7 or 30 days, check the total they've completed and how it compares with the previous period. Our new retries counter tells you how many of those worksheets were re-attempts. If you're seeing a lot of retries it might mean your student is having a problem with a particular worksheet or topic.
Average scores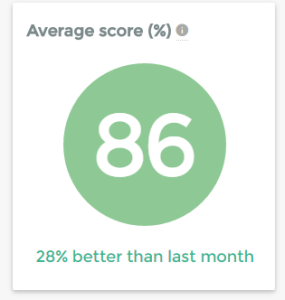 Check the average score in each subject and overall by day, as well as seeing the total average score for the week or month. For comparison we also display the average score across EdPlace as a whole.
Rewards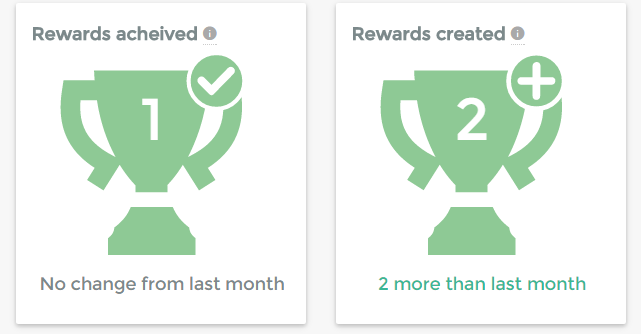 The number of rewards you've set and the number that have been unlocked. A lot of our users say they couldn't live without the Rewards system, which lets you offer an incentive to your student based on the number of points they collect. They're not for everyone though, which is why we don't include rewards in account health.
The EdPlace Learning Dashboard has been built as part of a Masters degree dissertation so not only will you be able to learn more about your students' progress but your feedback will support academic research into what learning data parents and educators find useful. Once you've given it a try please take 5-10 minutes to complete the survey. Your feedback will be incredibly helpful to the future development of the dashboard and the wider academic literature on this subject.