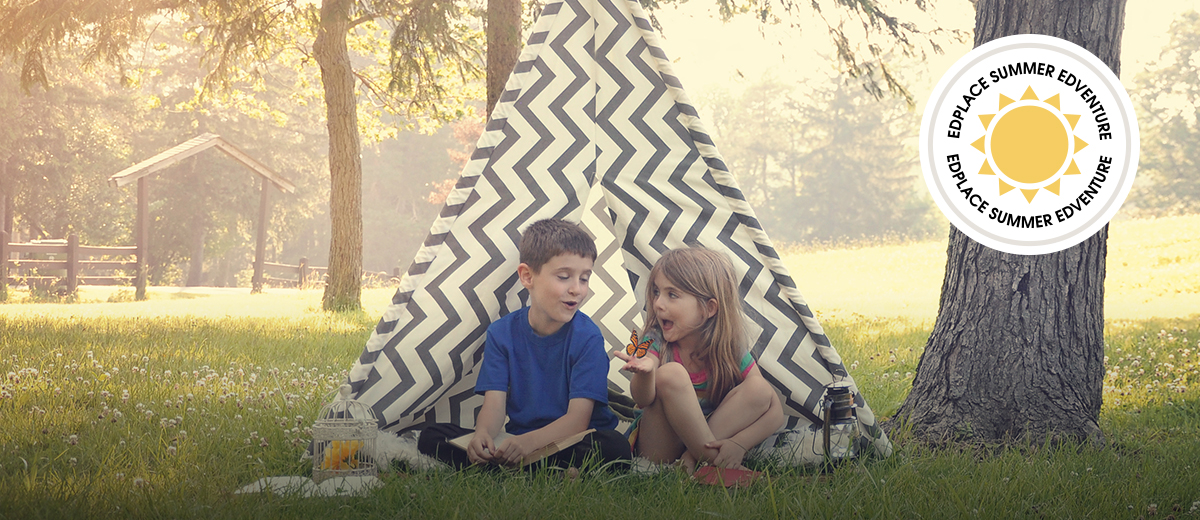 Here at EdPlace, we want to help your child thrive in and outside of the classroom all whilst having a bit of fun. The summer holidays gives your child some well earned time to rest and recoup after the previous academic year. Which is great because downtime is important; it helps us bounce back even better when the new year starts in September. As parents ourselves, we know it can be a challenge to fill the entire holidays with fun activities for students, especially if they love the outdoors and we're at the mercy of the variable British summer weather! So we've created a 6 week outdoor activity list for the summer holidays.
Don't forget, if you want to access 20+ summer EDventure activities all in one place, you can download the EDventure guide using the form above.
Get started by clicking on an activity below.
EdPlace summer camp
Keep learning come rain or shine with these fun-filled activities
You can practise what your child has learnt with our free account - access 5 activities a week to get ahead and help your child succeed!