In this activity, we will read two poems about the months of the year and compare them. The first is by Sara Coleridge, who was born in 1802 and died in 1852.
The months of the year
January brings the snow,
Makes our feet and fingers glow.
February brings the rain,
Thaws the frozen pond again.
March brings breezes, loud and shrill,
Stirs the dancing daffodil.
April brings the primrose sweet,
Scatters daisies at our feet.
May brings flocks of pretty lambs,
Skipping by their fleecy dams.
June brings tulips, lilies, roses,
Fills the children's hands with posies.
Hot July brings cooling showers,
Strawberries and gilly-flowers.
August brings the sheaves of corn,
Then the harvest home is borne.
Warm September brings the fruit,
Sportsmen then begin to shoot.
Fresh October brings the pheasant;
Then to gather nuts is pleasant.
Dull November brings the blast,
Then the leaves are falling fast.
Chill December brings the sleet,
Blazing fire and Christmas treat.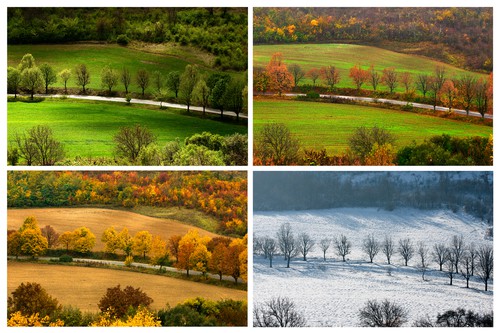 The second poem is by Christina Rossetti, who was born in 1830 and died in 1894.
Months
January cold desolate;
February all dripping wet;
March wind ranges;
April changes;
Birds sing in tune
To flowers of May,
And sunny June
Brings longest day;
In scorched July
The storm-clouds fly
Lightning torn;
August bears corn,
September fruit;
In rough October
Earth must disrobe her;
Stars fall and shoot
In keen November;
And night is long
And cold is strong
In bleak December.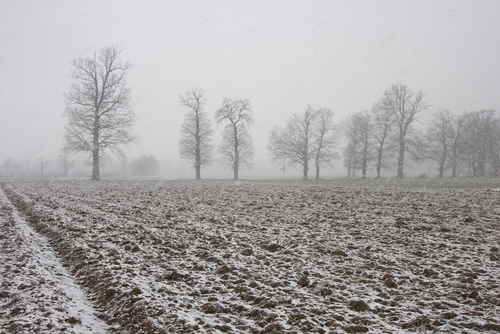 Read both poems a few times so that you are familiar with them, but remember that you can look back at them as often as you like by clicking the red help button.