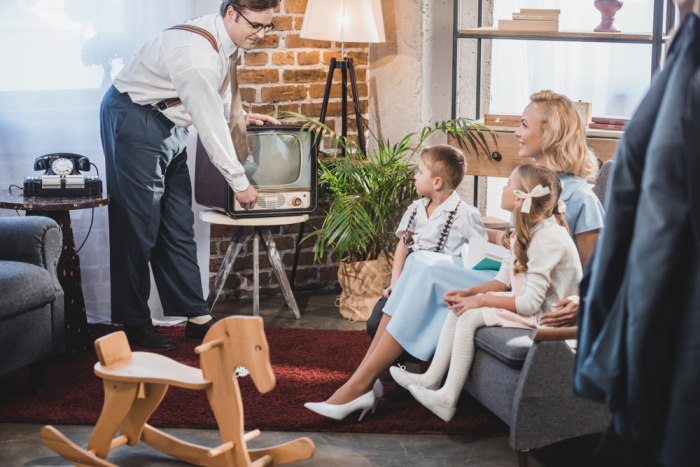 What does this the picture make you think of?
In 'A Taste of Honey', Shelagh Delaney paints a completely contrasting picture to this one above.
Set and first produced in the 1950s, 'A Taste of Honey' does not portray the typical happy middle-class family. In fact, Delaney presents the complete opposite!
This activity will help you to explore the aspects of context that are important to the study of this play.
Remember that, in the exam, you will need to link all of the points you make about character or themes to this context.
We will look at:
- What was happening in Britain at the time the play was set.
- What was happening in the world of theatre when the play was produced.
- How Delaney is seen as revolutionary in going against the grain in her subject matter.
- How the play was received by its audiences.
Have a go at the following questions to delve deeper into these contextual factors.
You should always refer to your own text when working through these examples. These quotations are for reference only.