In this worksheet, you must know the names of 2D shapes and use words such as above, below, right and left.
Examples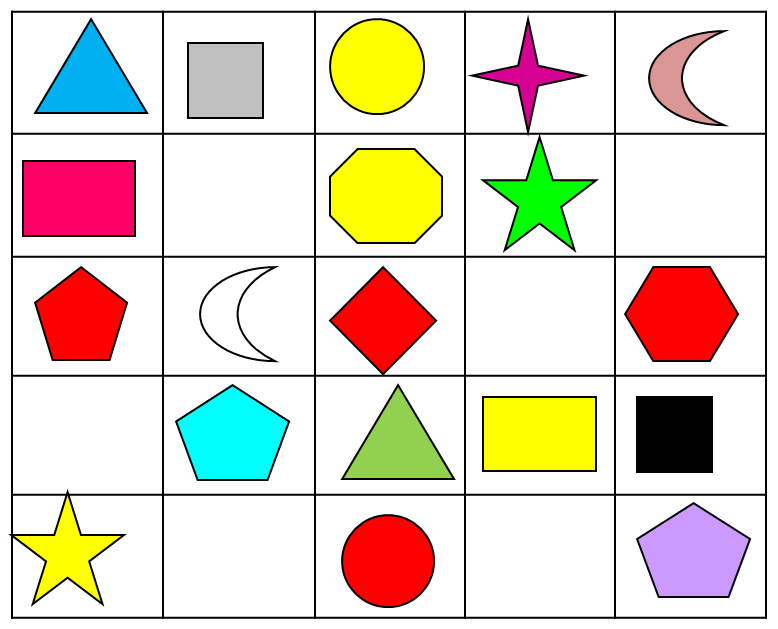 The blue triangle is to the left of the grey square.
The red circle is two places to the right of the yellow star and below the green triangle.