In this worksheet, you must find the total spent and then use the shopkeeper's method to work out the change by "counting on".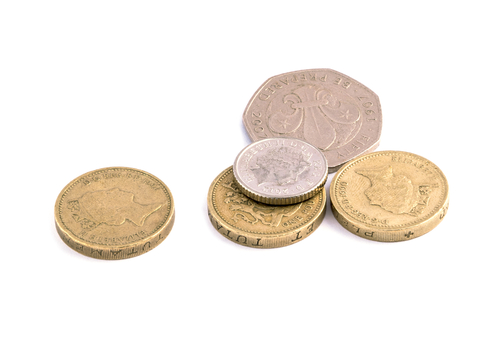 Example
I have a £10 note and spend £7.43 on a CD. How much change will I get?
Answer
Using the diagram, we count on to convenient amounts of money.

Add the red amounts to get the total change of £2.57