Look at this cylinder.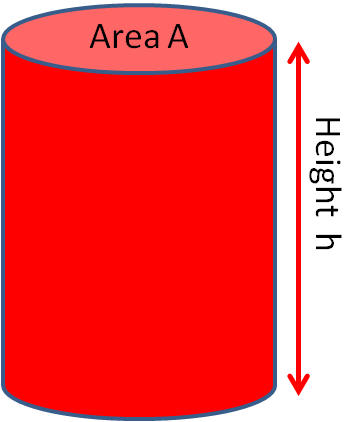 It's net is made up of two circles and a rectangle.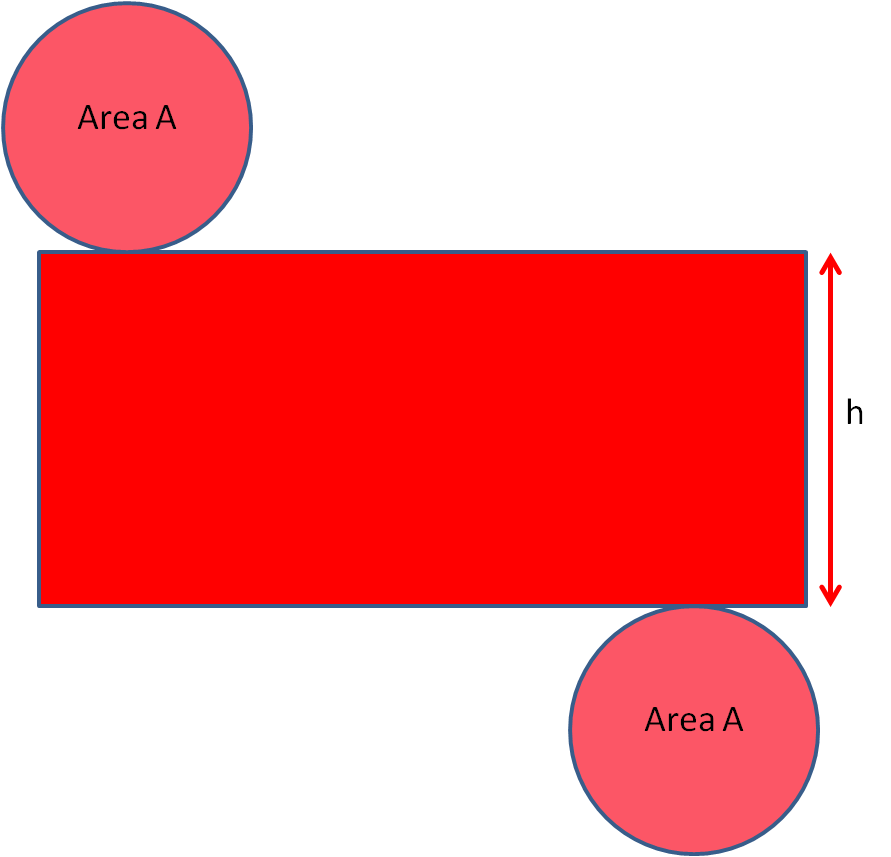 Remember that:
the Area of a circle of radius r = πr2
the Circumference of a circle of diameter d = πd
Look at these diagrams to see that the base of the rectangle has the same length as the circumference of the circle.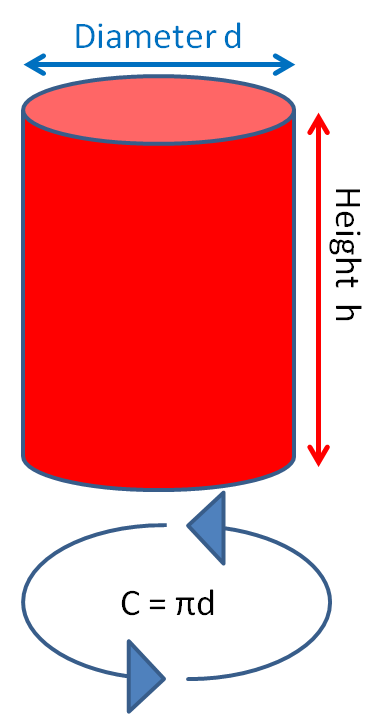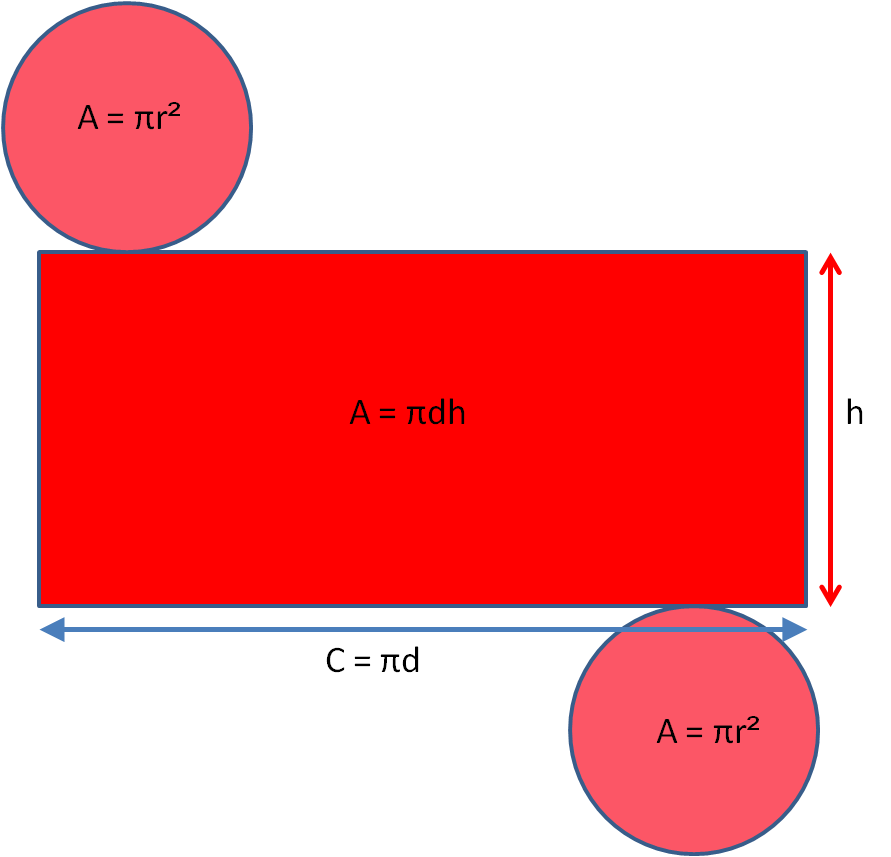 So the Surface Area = 2πr2 + πdh = 2πr2 + 2πrh
Example
Find the surface area of this cylinder in cm2 to 3 significant figures.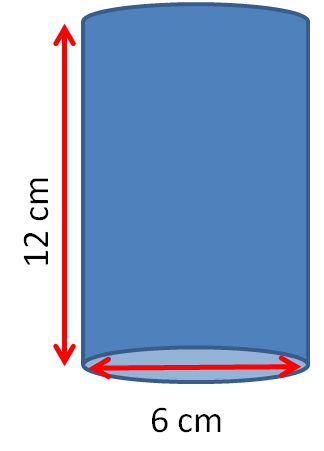 Answer
Diameter = 6 cm
Radius = 6 ÷ 2 = 3 cm
Height = 12 cm
Surface Area = 2πr2 + 2πrh = 2 x π x 32 + 2 x π x 3 x 12 = 282.74 ≈ 283 cm2 (3 s.f.)