In a right-angled triangle, the sides and the angles are connected by three trigonometric ratios.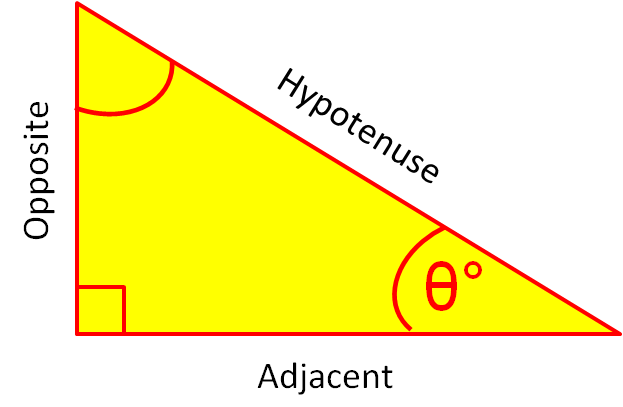 The three trig ratios are:



A quick way to remember this is to memorise the word
SOHCAHTOA
Example
Use the side lengths of this triangle to state the value of cosθº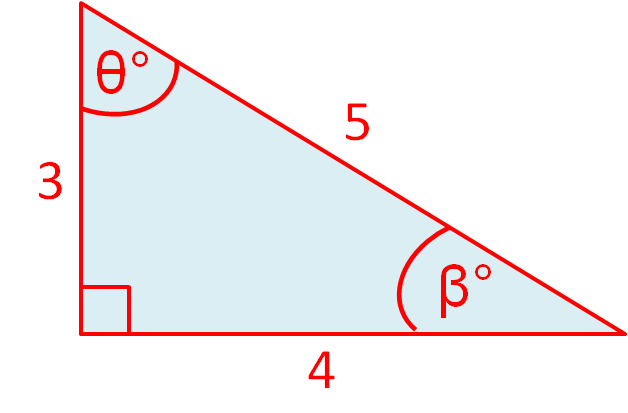 Answer
Label the sides adjacent, opposite and hypotenuse in relation to the angle θº.

SOHCAHTOA
The side adjacent to the angle θ has length 3.
The hypotenuse has length 5.
The correct trig ratio is COS so cos θº= 3 ÷ 5
If you need a reminder of all these formulae, you can check back to this page by clicking on the red button on the right of the screen.
Let's try some questions now.