Our Earth is populated by millions of different types of plants and animals, most of which are made up of a variety of structures called organs. These organs carry out a range of different functions to ensure that the organism operates correctly.
Here are some of the organs from the human body: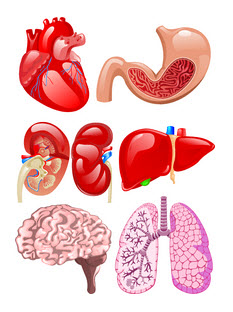 In this activity we're going to have a look at those different structures, both plant and animal, and examine their role within the organism itself.