You know quite a bit about cells, but what are they for - what do they do?
Lots of things, of course, but it's weird to consider that we humans are a great big bag of lots and lots of different cells, each working away to ensure that we are living, fully-functioning animals.
Organisms grow by a process called cell division. Our cells are continually dividing, replacing worn-out ones and also repairing bits of tissue that have been damaged. The other main reason for our cells dividing is to make us grow.
For example, a fertilised egg will split into two, then four then eight until eventually, we get a fully formed baby! More and more cells are added so the baby can grow and reach its full size - mind you, that only continues until our late teens/early 20s.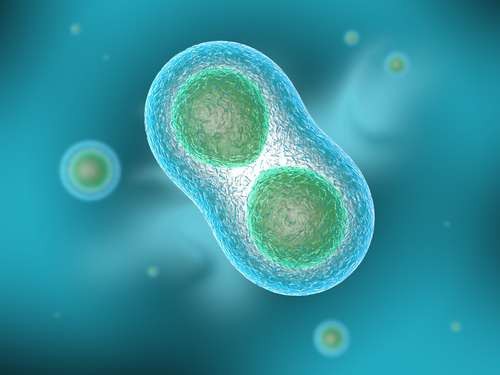 Cell division is a pretty important process. The image above shows a cell ready to split or divide into two. Can you see the two nuclei in the middle? Before the cell can divide into two, the instructions must first get copied. Each cell will get one nucleus each, complete with a full set of instructions telling the cell what to do. These instructions are our DNA.
Unfortunately, cell division can sometimes go wrong. Sometimes cells can divide rapidly in an uncontrolled way. This can lead to tumours forming in different parts of the body, causing cancer.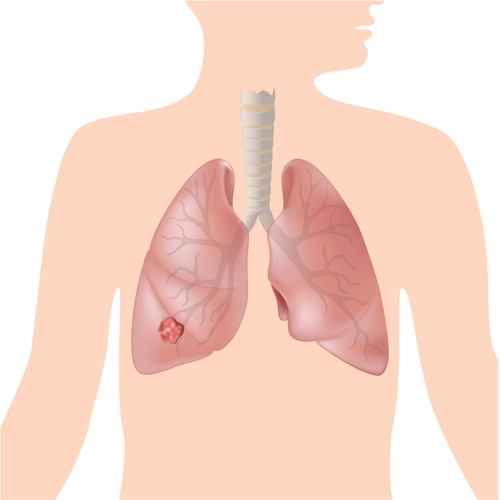 So, what happens when a cell gets old? How do we grow? Can things go wrong? These are the sorts of questions that we'll consider in this activity, so let's see what we can find out!