In celebration of Darwin Day on 12th February, we have put together a few ideas for activities aimed at budding naturalists and geologists, or even just for families that enjoy the wonders of the natural world around us.
I. SPECIAL EVENTS
Darwin Festival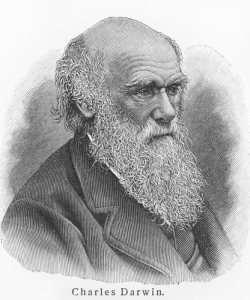 The main focus of events, the Darwin Festival, has been arranged by Shropshire Wildlife trust and is centred in Shrewsbury, Darwin's birthplace. He lived in the town for 27 years before setting sail on his travels that would inspire the scientific research that shaped how we viewed the natural world and how it came into existence.
The full list of activities can be found on the Discover Darwin website but these include:
The chance to walk the paths that Darwin walked as a child at the opening of the scientist's childhood garden by Darwin expert, Sara Lanyon.
Opportunities to attend illustrated talks from botanists where you will learn how plants from varied landscapes, such as the tropics, deserts and mountainous regions, evolved to suit their environments.
Tours of Shrewsbury itself, which has changed little since Darwin lived there in the 1800s, highlighting significant places in the town that would have had an influence on the young boy.
Down House, Home of Charles Darwin
Visit the beautiful home that Charles Darwin shared with his wife and children. Down House has a significant place in scientific history as it is where Charles lived while he completed his research and also where he wrote 'On the Origin of Species'. Learn his family history, walk in the garden and greenhouses where he conducted much of his research and stand in the study that became the focal point of his revolutionary theories as he wrote the world famous book that shook the world. Investigate the mysteries of science with workshops, story telling and practical activities in the Discover with Darwin event held over February half term.
Natural History Museum, London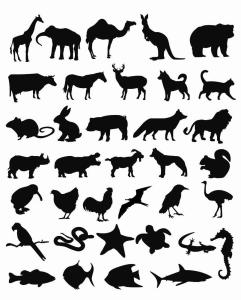 The Natural History Museum is always a firm, family favourite, and with exhibitions constantly changing, there is always something new to discover.
Throughout February and March you have the chance to go behind the scenes at the Darwin Centre for the Spirit Collection Tour. Experts in Science education will guide you through the museums enthralling zoology collection preserved in spirit. Some specimens were actually collected by Darwin himself! The centre also gives children chance to get expert help in identifying specimens that they may have collected themselves and organise their own projects.
The museum also has other fascinating exhibitions including the Bauer Brothers art exhibition, a display of botanical and zoological watercolours. These wonderful artworks are perfect examples of how new discoveries in the natural world would have been documented.
Horniman Museum
Explore the more tender side to dinosaurs in the Dinosaurs: Monster Families exhibition at the Horniman Museum in London. Discover how they built nests and cared for their young. You can also dig for dinosaur bones in the discovery pit!
Oxford University Museum of Natural History
There's plenty to do for all ages at the Oxford University Museum of Natural History. Their programme of events seems to have something for everybody. On the 'Coleopterist day' you can attend talks and workshops on the amazing life of beetles as well as viewing their collections and library. The 'Eat or be Eaten' talks investigate the skills of attack and defence needed to survive in the natural world, as well as the chance to try your hand at some crafts and object handling. For the younger ones 'A little look at . . .Bees' is a 'hands on' study into these captivating little creatures. And finally in our brief summary of the many events on offer, there is a two-day course delivering a taster into archaeology and the part that animal bones had to play in many discoveries.
II. DAYS OUT, INSPIRED BY NATURE
You don't have to go to a special event to appreciate the natural world that inspired Darwin's work. There are places open all year round that hold as much fascination.
Botanic Gardens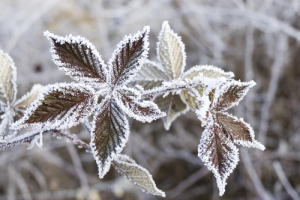 You are sure to find a botanic garden in your region and they can be wonderful places to spend a day looking for, and identifying plants, some of which can be quite unusual and others that have been used in many medicines for many hundreds of years. February may not seem like the ideal time to visit a garden but, with such vast collections, there is always something to see at any time of the year. It is also interesting to observe some plants in their more dormant season and appreciate the life cycles that will eventually bring them back to their full glory in the Spring.
Arboretums
You would not think that a collection of trees, planted principally for scientific research, could be so picturesque and striking until you visit an arboretum. With some being home to many rare and endangered species, they are also testament to the great work that Darwin began, all those years ago. This country has some stunning arboretums and during February many have woodland walks, including beautiful 'snowdrop trails' for you to enjoy.
Wildlife Parks and Zoos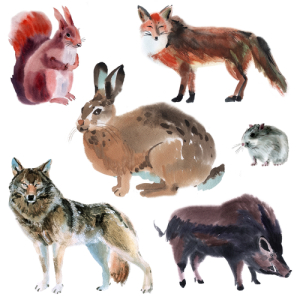 With many animals around the world becoming endangered, wildlife parks and zoos, play a vital role in nature conservation. With breeding programmes helping to re-establish the populations of many species and rescue efforts of animals in danger they are fundamental in protecting the survival of many animals. Aside from this, they also make a great day out giving you the chance to get up close to the animals and learn more about them.
III. DAYS INDOORS
DIY Laboratory
As we know all too well, sometimes the British weather can be less than reliable at the best of times, but at this time of year in particular, you may feel more like spending some time indoors whilst still keeping the children occupied and their minds stimulated. The perfect answer is to let them perform some science experiments of their own at home. With just a few household items your children can set up their own laboratory and even video the results! Just ensure that they are aware of safety and if children are very young, that an adult is present where necessary.
Science and Nature Programmes
With so many channels available to us now and even specific channels dedicated to nature, wildlife and science, there are many opportunities to see some wonderful programmes about the natural world. Spend some time watching with your children and talk about what you are seeing. It gives you the chance to see parts of the world you may never visit and also learn more about wildlife closer to home. And with the captivating documentaries that are made on the subject, it would make a very cosy day in whilst still getting 'up close' with nature.

Have you tried our fun, science worksheets yet?
Visit our site and check out our collection of Darwin inspired science worksheets! Learn about animals, plants, evolution and survival.
Written by Claire Woolston