These pictures are of the Giant's Causeway in Ireland.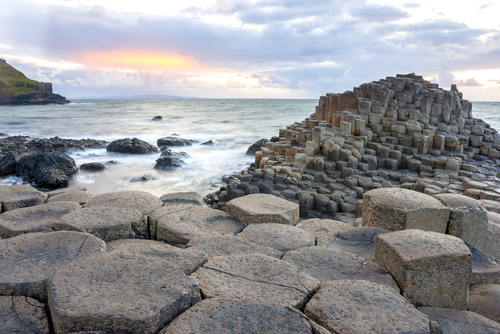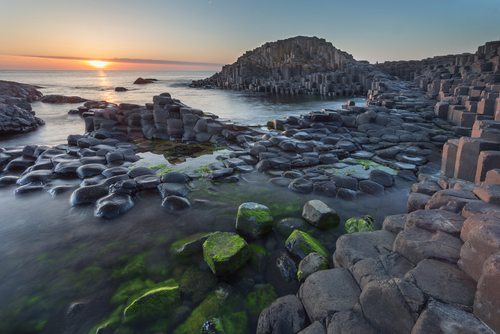 The rocks are huge boulders that fit together like a paved path, far too heavy to be lifted by people. To explain their creation, people in Ireland tell the story of Finn McCool.
*************************************
Finn McCool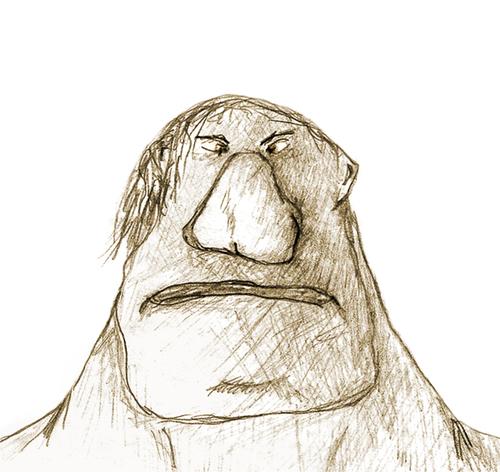 Finn was fed up. He was a huge giant who lived happily with his wife Oonagh in a cottage by the sea. But, something, or should I say, someone, had come along to ruin his peace.
In Scotland there lived a giant called Benandonner, The Red Man. He had been boasting that he was stronger and bigger than Finn! Finn was so angry that he decided to build a path across the sea to Scotland so he could go and fight him.
So, Finn picked up the boulders from the surrounding hills and threw them into the sea until he had made a path. He yelled across at Benandonner:
"Come on then, Benandonner, if you think you are stronger than me, come and prove it!"
Finn laughed as he sat down on the beach to wait. It didn't take long. Benandonner had already started to walk across from the other side of the sea.
"Ha!" thought Benandonner. "He thinks he can beat me! Ha! He's nothing but a dot on the horizon!"
But as Benandonner got closer, Finn realised that the small dot was getting larger and larger, taller and... wider!
Finn leapt to his feet and ran into the cottage to find Oonagh.
"Oonagh, Oonagh, I've done something really silly!" he cried.
Oonagh was stoking the fire, and she looked up when he ran in.
Finn explained that he had shouted a challenge to Benandonner across the sea, and even built a path so he could come across without getting his feet wet. Now, Finn was scared, he thought Benandonner looked enormous!
Oonagh sat down on a creaky wooden chair and listened carefully. When Finn had finished explaining, she unfolded her hands from her lap, and quietly said,
"Right Finn, you will need to move fast. We haven't got much time... "
*************************************
Now answer some questions about what you have read. Think particularly about what happens next, and why.