In this activity, we will need a standard pack of 52 playing cards or we can use the diagram.
The Aces are the cards with A.
The Jacks are cards with J.
The Queens are cards with Q.
The Kings are cards with K.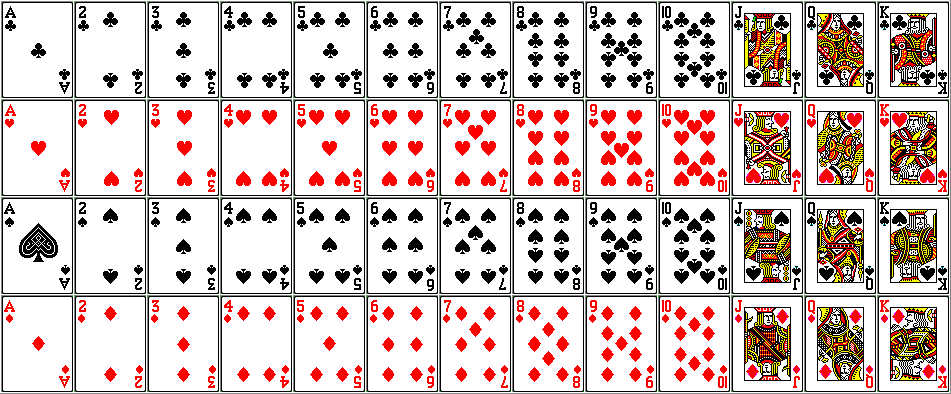 Example
How many cards are Aces, Queens, or Jacks?
Answer
To answer this we need to count how many aces, queens, and jacks there are and add them up.
There are 4 Aces, 4 Queens and 4 Jacks: 4 + 4 + 4 = 12
So there are 12 cards