Parts of a plant
Some plants grow from seeds and others from bulbs.
Bulb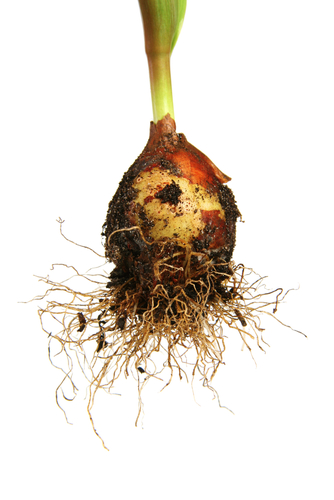 Seed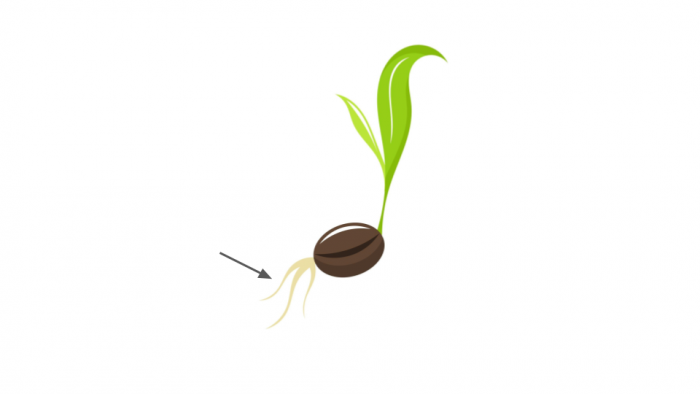 Flowering plants have different parts that do different jobs.
Can you find and name the main parts of this flowering plant?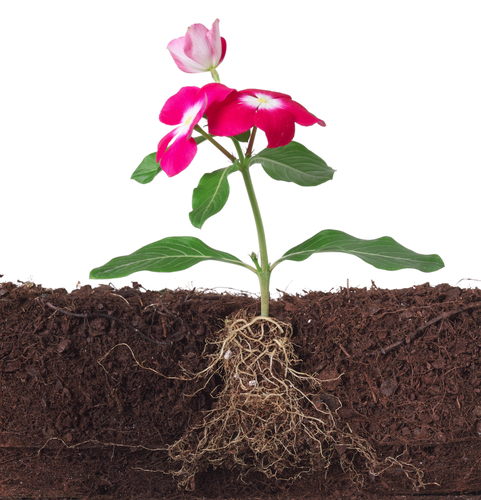 Roots - These are below the ground in the soil. The roots keep the flower secure and soak up water from the soil to feed the plant.
Stem - the long, thin, green stem carries the water up from the roots to the different parts of the plant.
Leaves - the big, green leaves soak up the light from the sunshine that gives the plant energy.
Flowers - the colourful flower attracts insects. This is where the fruit or seeds usually grow.
Have a go at the next few questions and see if you can name the different parts of a plant!