Habitats are home to many different plants and animals.
The differences we see between types of plants and types of animals is called diversity.
Rich habitats are the home of many plants and animals. The more diversity, the richer the habitat.
Wild animals need different kinds of food and shelter, so their habitats are very different.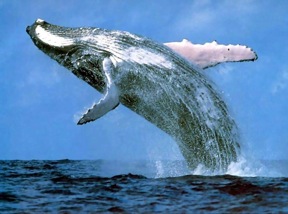 Imagine a whale living in the pond in the park!
As scientists, we need to know which plants and animals live in different habitats.
Are you ready to do some investigating?