Rocks can be hard-wearing and long-lasting but, over time, even solid rocks can break down and wear away. Heat, cold, rain and ice break the rock into tiny fragments that are carried away by wind or water.
Some rocks are harder-wearing than others. You can see this if you rub a piece of chalk against a piece of granite. Bits of the chalk rub off easily but the granite doesn't seem to wear at all.
The wearing away of rock is called erosion. Sometimes it can leave strange shapes where softer rocks are worn away first, leaving harder rocks behind.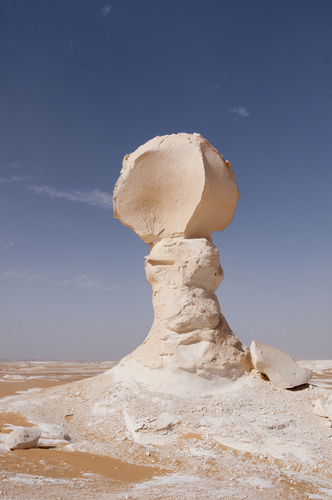 Use this worksheet to test what you know about rocks and erosion.