This worksheet is about reading information from a simple train timetable.
Example
Answer the questions below using the train timetable.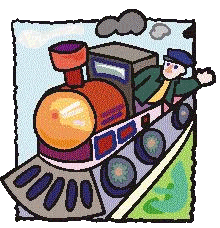 1. How long does it take to get from Richmond to Staines?
Answer 15 minutes (from 10:45 to 11:00 or 11:25 to 11:40 or 12:05 to 12:20)
2. How many minutes are there between the trains?
Answer 40 minutes (e.g. 10:30 to 11:10 to 11:50)