What is the world made of? A question chemists have been asking for a long time!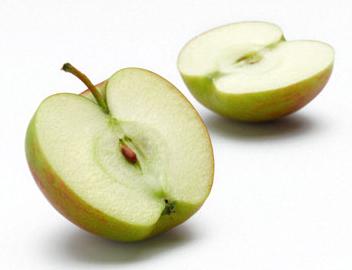 Imagine if we were to zoom in on, say, an apple. If we then cut up the apple into tinier and tinier pieces using an imaginary tiny knife, would we reach a point where the pieces could no longer be cut any smaller? What would those pieces look like?
The scientist John Dalton, in the 1800s, came up with the idea that all matter is made of tiny particles called atoms. So in the case of the apple, if we kept cutting more and more, eventually we would be left with a single apple atom! So thanks to Dalton we now know that everything we can see is made up of atoms. And in fact everything you can't see is also made of atoms too, like gases in the air. Cool hey?
Atoms are the building blocks of everything. They are super-small, and can't be seen with the naked eye. They have a radius of about 0.1 nanometre.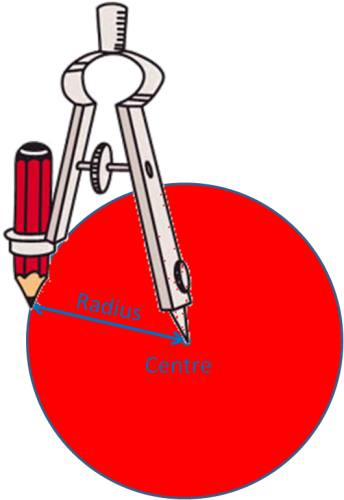 Atoms can exist on their own or be joined to other atoms of the same type to make up an element. Every single atom of an element is the same as every other atom of that element - they are like identical twins. Because we can't see them, we show atoms as small coloured circles. Atoms of the same element are the same colour and size.
Atoms can also form bonds with other atoms to form compounds. Different types of atoms would be shown as different coloured circles.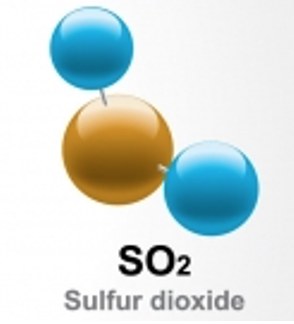 The model above shows the atoms in a molecule of sulfur dioxide, which is a compound. The circles represent individual atoms. The blue atoms are oxygen, so they are the same colour and size. The yellow circle is sulfur. So we can see that sulfur dioxide is made up of two different types of atom.
Dalton's atomic theory forms the framework of modern chemistry.
Ready for some questions on Dalton and his little things he called atoms? Great stuff, let's take a look together........