Why do mummies have trouble keeping friends?
They are too wrapped up in themselves!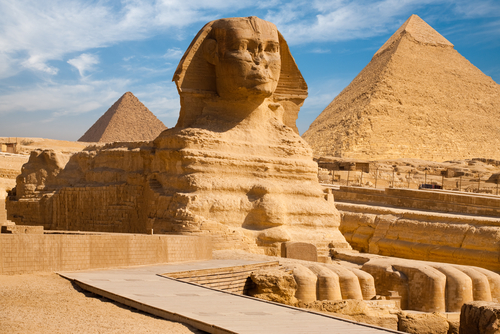 We tend to associate the pyramid with the Ancient Egyptians, hence the mummy joke!
A pyramid is a structure with triangular faces that meet at the top in a single point.
There is a whole history behind them, which is another topic entirely.
Here, we are concerned with finding the volume of a pyramid.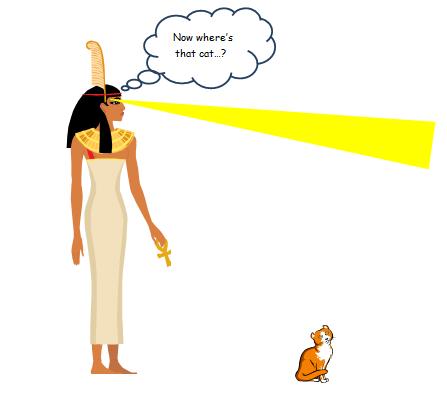 Ancient Egyptians were clever people ..generally.... and left us a formula to use to find the volume:
Volume of a pyramid = 1/3 x base area x height
The base area could be any shape. You will need to know how to find the area of basic shapes such as square, rectangle, and triangle.
To enter the examples, you need to solve this word puzzle:
How do you use an Ancient Egyptian doorbell?
Toot and come in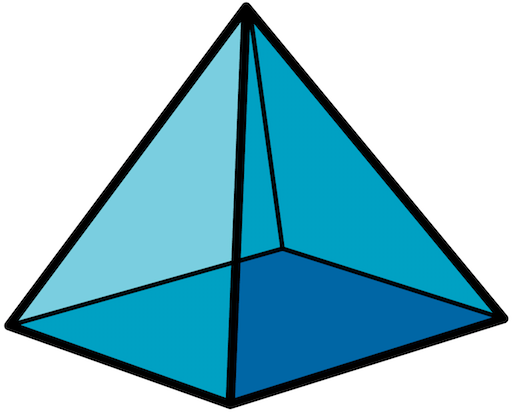 Find the volume of this pyramid.
The rectangular base has sides of 3 cm and 4 cm. The height is 6 cm.
Find the area of the base first:
3 x 4 = 12 cm²
Now put everything into you calculator at once:
1 ÷ 3 x 12 x 6 = 24 cm³
We use units³ because we are working with volume.
I think we have this all wrapped up now, so let's move on to some questions.