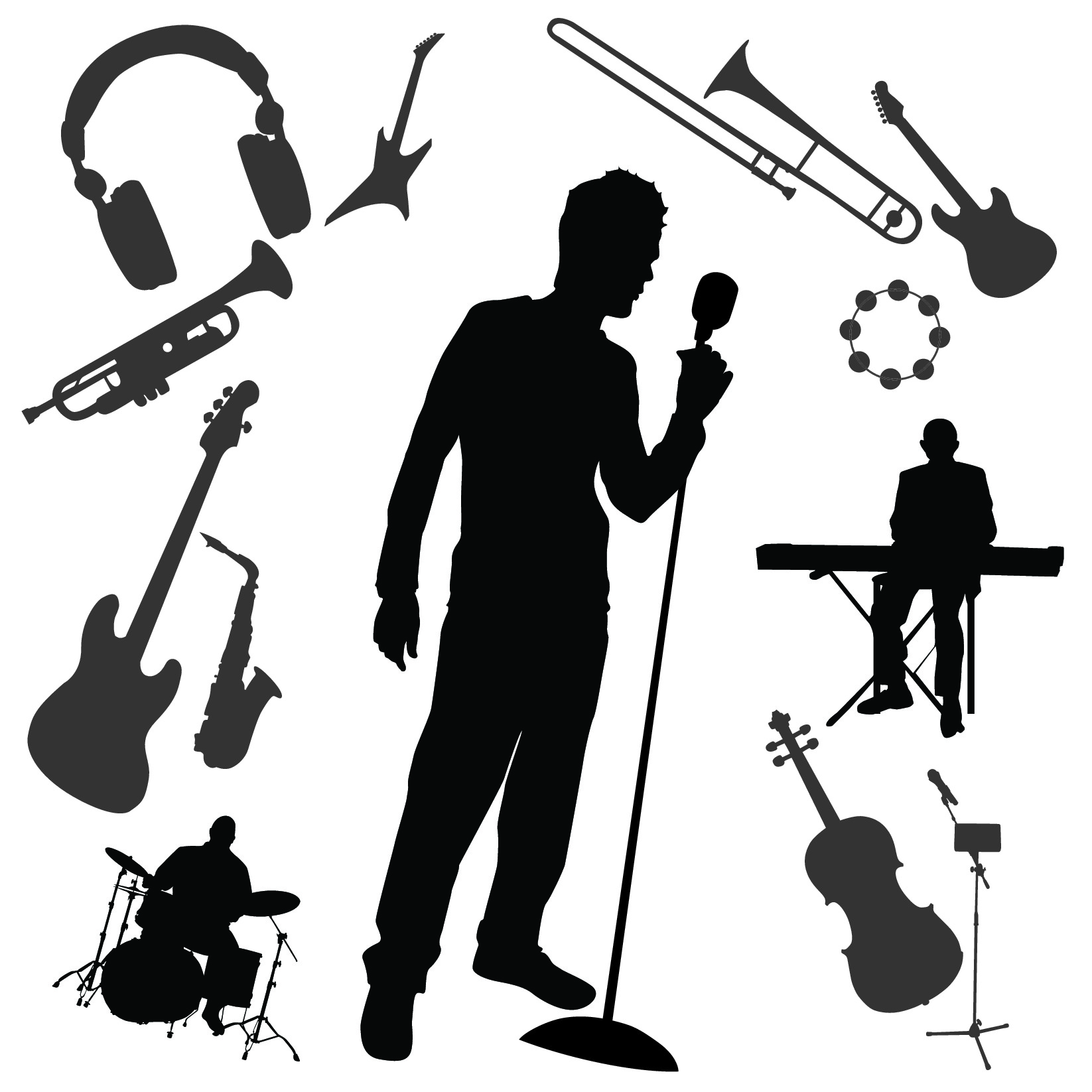 I like musical dramas. don't you?
They really strike a chord.
Did you know music and maths are closely related?
Chords appear in maths too. The are used in circle theorems.
Lets see how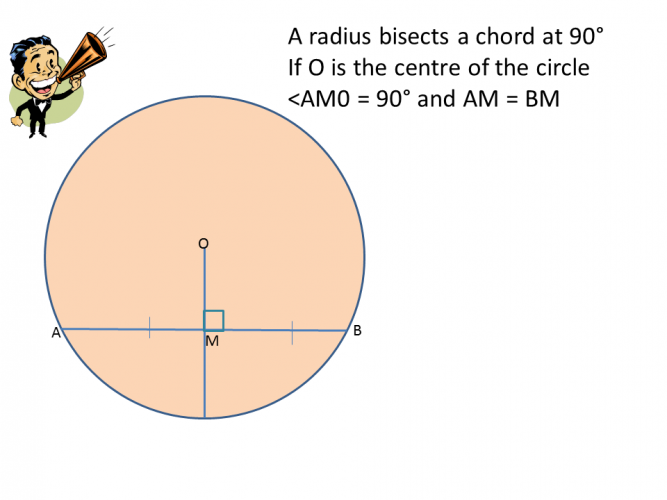 Example 1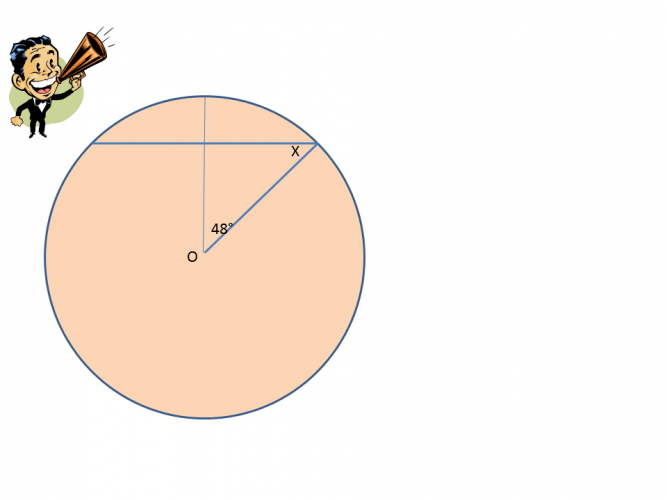 The rule is where the radius bisects the chord it is at right angles 90°
To find angle x we can see now that this is a straight forward angles in a triangle add up to 180°
180 - 90 - 48 = 42°
Example 2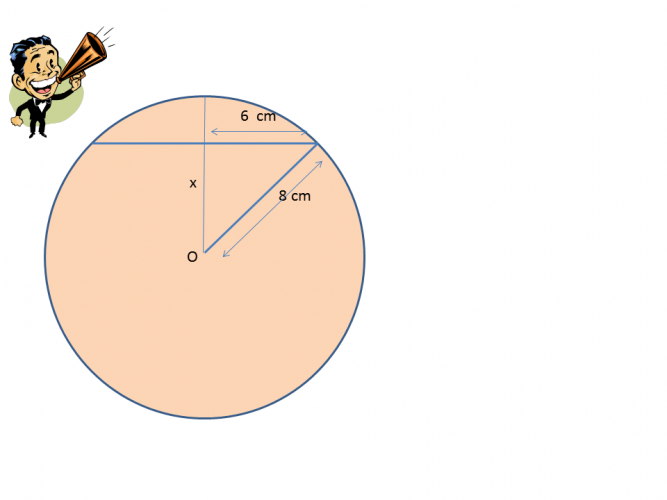 As the chord cuts the radius at 90° we can see that a right angled triangle is formed.
We can apply Pythagoras' Theorem to find side lengths.
8 cm² - 6 cm² = 28 cm²
√ 28 = 5.29 cm
A shorter side of the triangle is being found hence the subtraction in Pythagoras' Theorem.
Over to you..