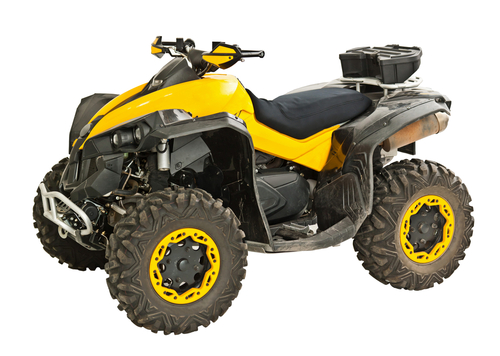 Have you ever ridden one of these?
This is called a quad bike, and it certainly looks like a lot of fun!
Did you know that the prefix quad- means four?
Can you think of any other words that use this prefix?
We have quadruplets, quadruple, quadratic, and, of course, our favourite shape... a quadrilateral.
We know that any four-sided shape is called a quadrilateral.
There are several important quadrilaterals which we need to be confident to recognise and work with in maths problems.
They all have different properties (facts) which relate to them, so let's review these now, before we start working on some related problems.
And finally, one key fact, the angles in a quadrilateral will always total 360°.
Now let's put these properties into practice in some geometric problems now.
In this activity, we will practise recognising quadrilaterals and solving geometric problems which require understanding and application of their key properties.