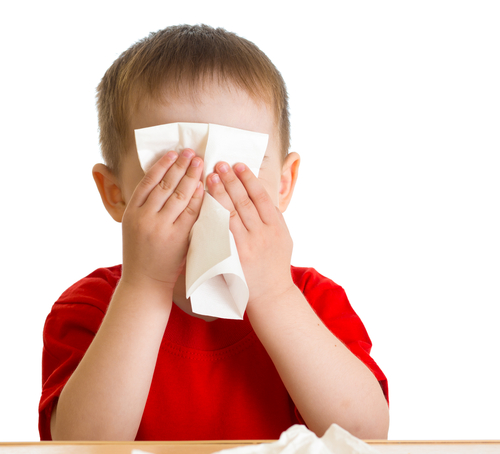 More circle theorems. I have already told you I want to be an astronaut when I grow up.
What do I need to know this time. By the time I have done all this I am going to be a great astronaut.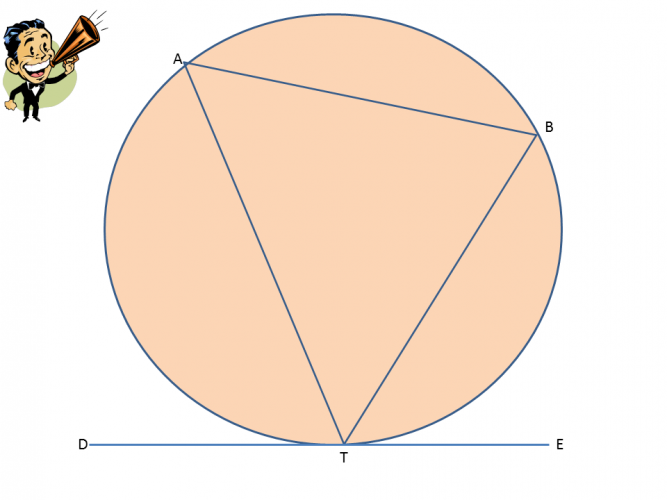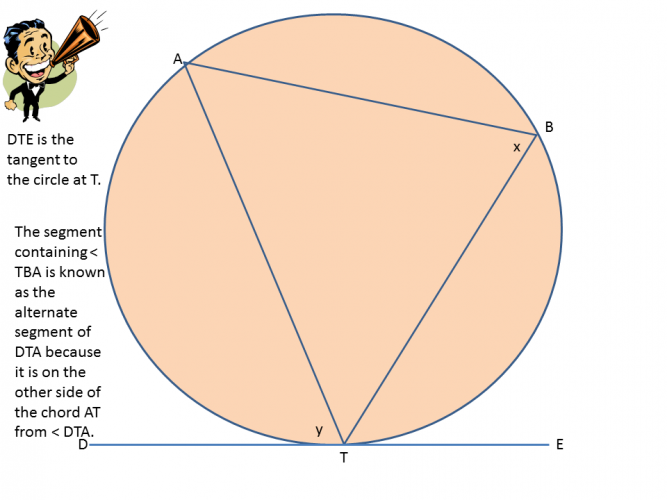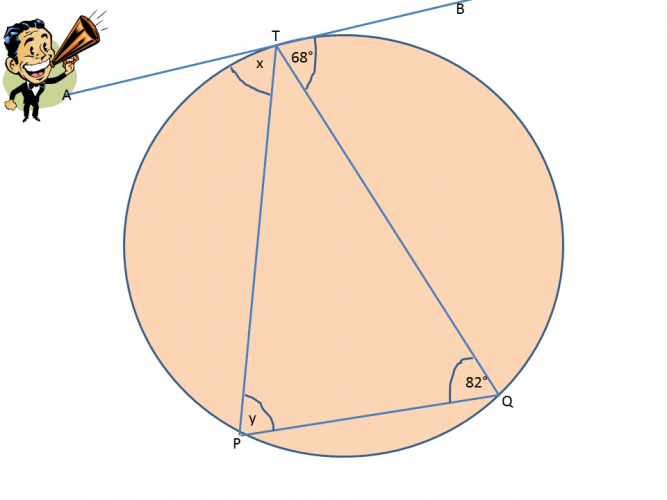 Lets investigate.
Angles in alternate segments are equal.
The difficult bit is spotting this.
Look at the example above. You can see that the triangle has divided the circle into segments at the point T. This is the key.
To find angle x.
Angle x is ATP is in the alternate segment to 82°, so therefore x is 82°.
To find angle y.
Angle y is QPT is in the opposite segment to 68°, so therefore y is also 68°.
As with all circle theorems you will need to recall basic angle properties, so watch out for these.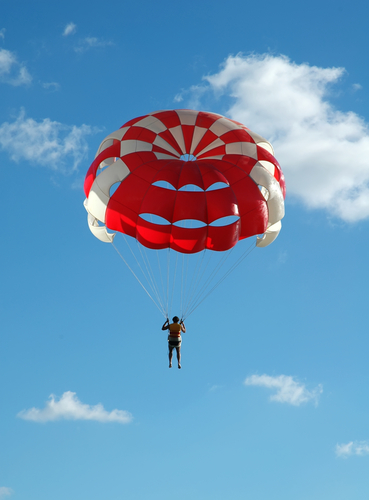 There is only one way to tackle these. Just jump in. it is good training for astronauts at least.