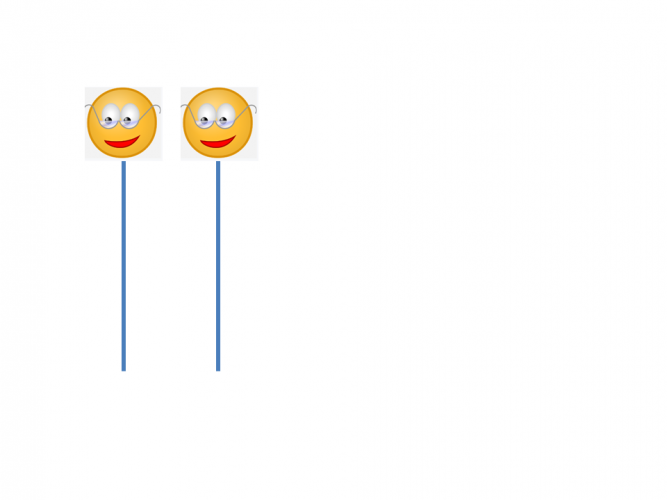 Parallel lines have so much in common. Its a shame they will never meet.
Engineers, architects and designers all need to know facts about angles in their work. You wouldn't want a wonky house, or an aircraft with wings not designed correctly would you.
Knowing the properties (facts) about angles and parallel lines can help us to solve problems. Lets remind ourselves of the facts.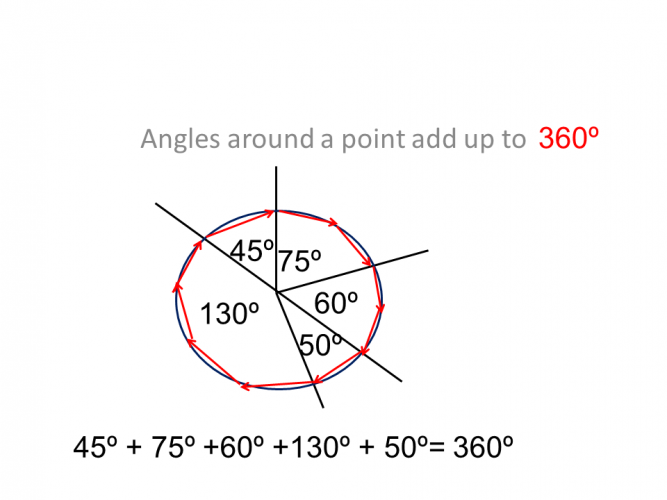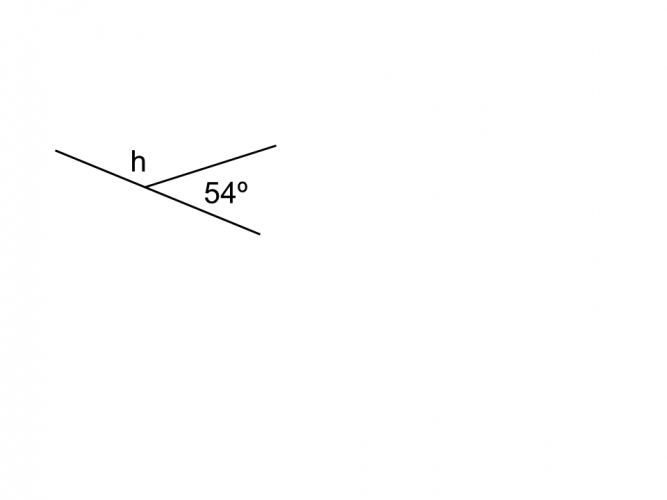 Angles on a straight line add up to 180°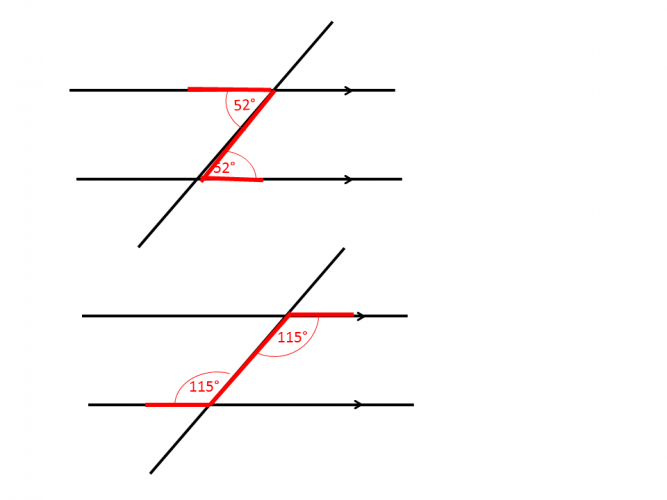 Alternate angles are equal Corresponding angles are equal
Quite often they are combined and so therefore you need an eagle eye to solve problems.
Lets give it a go.
Example 1
Find angle x.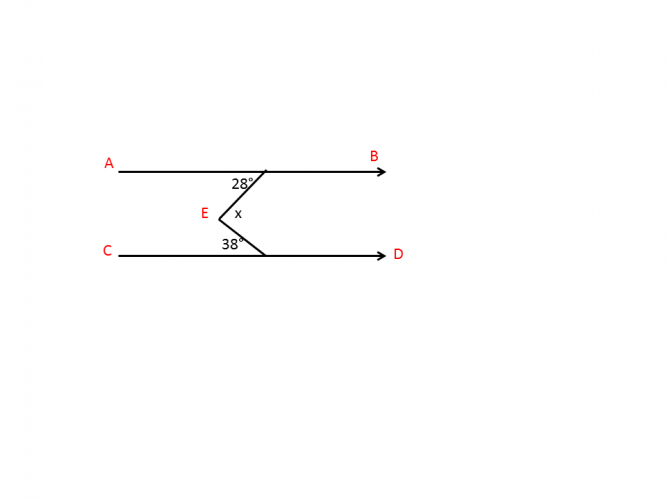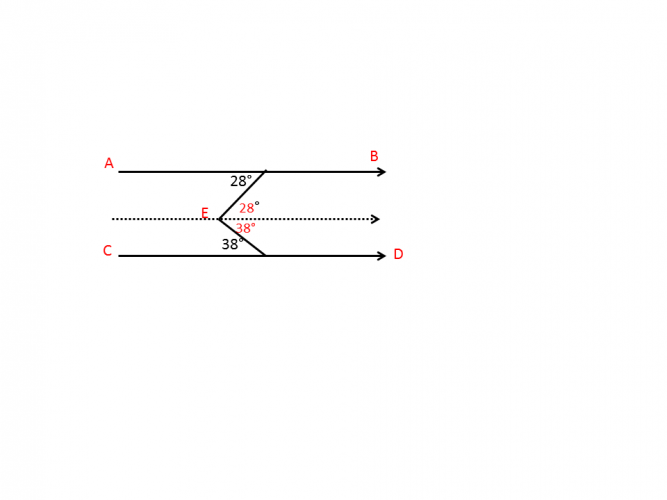 Here you need to draw in another parallel line to help. There are no rules to say we can't do that.
You can now apply the alternate angle rules as shown. 28 + 38 = 66°
Example 2
Find the value of x and y.
Y is a corresponding angle to x, therefore 114°
Angle x and y are on straight line, therefore x is 180 - 114 = 66°