EdPlace offers thousands of interactive learning resources from year 1 to GCSE, made accessible for children with SEND. We're here to help support your child through their learning journey. We understand that finding the type of support your child may need can be daunting.
Mandy, our Head of SEND provides a generalised overview on some of the most common questions when it comes to supporting your child's education.
Please note: It's important to remember that each diagnosis is unique to the individual. There are personal, LA and regional differences in diagnostic routes and available interventions.
If you're concerned your child has symptoms of OCD, and you wish to pursue a diagnosis, you should seek professional advice from your GP, Health Visitor or SENCo to ensure that you're referred to the correct services in your area.
OCD is a serious common mental health condition in which a person has obsessive thoughts and compulsive behaviours.
If your child has symptoms and behaviours associated with OCD, you may wish to visit your GP for additional support. You, and your child if they're able to, can explain the impact of the difficulties.
Depending on the level of severity of presentation, your GP may recommend some self-help strategies, or refer you to additional support such as those offered by Child Adolescent Mental Health Services or other appropriate regional services.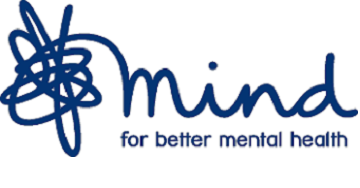 Some behaviours and symptoms that you may see in a child with OCDEvery individual will have their own unique set of natural abilities, difficulties and experiences within a diagnosis.
A child with OCD will experience frequent obsessive and compulsive thoughts. These thoughts are usually irrational and very frightening.
Certain rituals or repetitive behaviours feel overwhelmingly necessary (or else something adverse may happen), but they can also have a calming effect and give a sense of relief. However, these continuous behaviours can also be all-consuming and control a child's life if not managed.
Fear and anxiety can limit a child's life experiences and impact on education if not addressed professionally and quickly.
OCD Superpower
We think it's time to shine a light on the positive traits and strengths, and champion each individual's differences!
Each person, irrespective of a diagnosis or difficulty have their own personal attributes and skills which may help them manage the condition when they're aware. Finding time to do things they enjoy is incredibly important. It might be that they're able to engage in creative activities, outside activities with nature or reading. Try and carve out space in their time to do the things they enjoy, even when things feel really difficult.
Additional support
If a school-age child has obsessive compulsive traits, it's recommended to contact a key member of staff at the school (I.E. the school nurse, SENCo or Welfare Officer) to help look at strategies to support the child being included in school life.
You may wish to also talk about the use of an Education Health Care Plan, which is a document that highlights a child's medical needs and how it might be met within the schooling environment.
It's important for you as a parent and your child's school to learn about the diagnosis, and try to understand the triggers of anxiety.
Cognitive Behavioural Therapy (CBT) may also be mentioned, as this adapts thought patterns and can rationalise fears.
Sometimes a fidget toy or therapy putty can be helpful for children with OCD, to help reduce anxiety.